Uses of PPR
over PVC Pipes
In recent years, with the continuous development of the economy and progress of the society, the construction industry, municipal engineering, water conservancy engineering, and agriculture have also continued to develop. PPR and PVC pipes are two commonly used pipes with advantages in these industries. So how much do you know about the difference between PVC pipe and PPR pipe?
PPR is a hot and cold water supply system suitable for sanitary and portable water applications and heating systems. The pipes and injection moulded fittings are made of Polypropylene Random (PPR), and they are joined by fusion welding, ensuring a homogeneous, all-plastic system. 
PVC. Polyvinyl chloride is a man-made polymer solid, produced through a chemical synthesis reaction that allows PVC to be manufactured into many product forms that are intended for various applications. 
You might be wondering if, it's necessary to use PPR pipes over PVC pipes.
Differences between PPR and PVC pipes
1. Different raw materials
PPR pipe is mainly made of copolymer polypropylene, so PPR pipe is also called type three polypropylene pipe, and PVC is made of polyvinyl chloride material.
2. Different wall thickness
The wall thickness of PPRm and a wall thickness of 2.0mm, a nominal diameter of 8-10mm and a wall thickness of 2.5mm. In the same pipe diameter, the wall of the PPR pipe should be thicker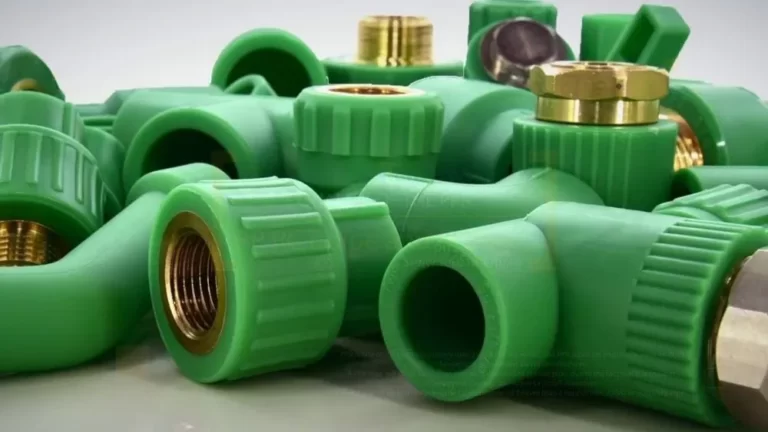 PPR pipe is mainly made of copolymer polypropylene, so PPR pipe is also called type three polypropylene pipe, and PVC is made of polyvinyl chloride material.
4. Different application fields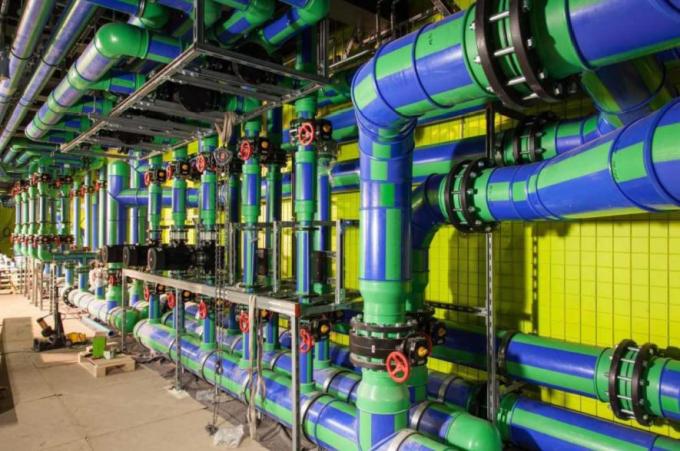 PVC pipes are used in many industries such as building materials, packaging, and medicine. Among them, the building materials industry accounts for the largest proportion, at 60%, followed by the packaging industry, and there are several other small-scale applications.
PPR has a wide range of applications:
① The cold and hot water system of the building, including the central heating system
② The heating system in the building, including floor, wall panels and radiant heating system
③ The transportation of city gas
④ Urban and rural water supply and drainage system
⑤ The pure water supply system for direct drinking is also extremely safe and sanitary
⑥ Central (centralized) air conditioning system;
⑦ Industrial piping systems for transporting or discharging chemical media
⑧ Pipe systems such as gas paths used for cylinder transmission
⑨ Agriculture such as irrigation or spraying of pesticides
⑩ Power and optical cable sheath.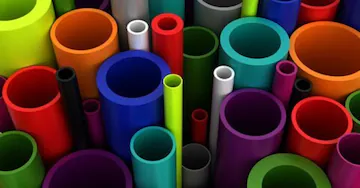 The toughness of PPR pipe is better than that of PVC, and the colour of good quality is bright, others are light creamy yellow, and the colour of poor quality is chaotic. The PVC pipe is milky white, the material is harder than PPR, and the cross-section has no light, but the outer surface is shiny.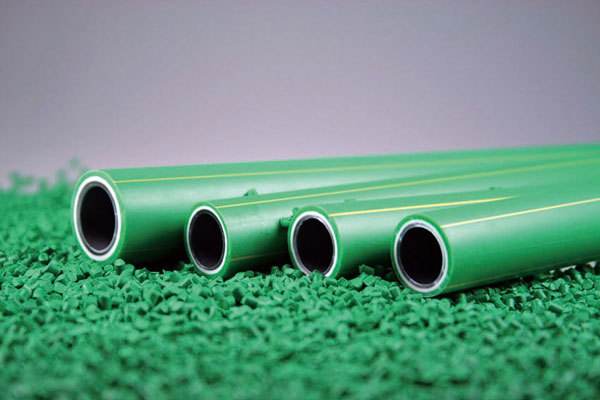 The installation of PPR pipe is very convenient because PPR has good welding performance, whether it is thermal welding or electric welding machine, it is very convenient. PVC is relatively heavy and its corrosion resistance is better than PPR, but it cannot withstand high temperatures. It is often used for cold water transportation and cannot be hot-connected during installation. It can only be bonded with PVC glue. The cold water transportation service life can reach 70 years. 
Because of the robust nature of PPR, most plumbers and civil engineers like to use PPR pipes for their work due to its characteristics of good corrosion resistance, sanitation and non-toxicity, small expansion force, and firm connection of the system and also it gives the expected finishing needed.
Auroflux Technology offers high-class turnkey solutions with PPR pipes in several ranges and capacities in India. This covers the entire range of PPR pipe diameters. If you are in search of these solutions, then call us today.