Design and Consulting Services
We are doing complete project consultancy services for cooling tower, compressed air system and chilled water.  With our vast knowledge and experience in these fields both equipment and piping, we are always try to deliver our best design with energy efficient way which will be benefited to our customer in long term basis and immediate pay back for the money they spent.
Arriving the heat load for cooling solution or compressed air load
Design the complete piping system with pressure drop calculation'
Arriving and selecting the pumping head
Design the pipe sizes with lowest pressure drop for compressed air system
Submitting of P & ID drawing with detailed BoM
Repair and Maintenance Services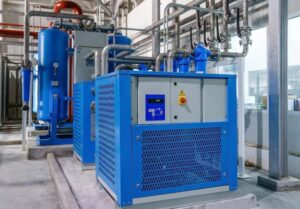 We also undertake repair and maintenance services with spares for the following equipments
Cooling Towers
Chillers
Compressed Air Dryers
Our Consultancy Service Clients
We did the consultancy service for the following clients
United Industrial Plastics Pvt Ltd (Including Erection)
Unitech Plasto Molders Pvt Ltd (Including Erection)
Mainetti India Pvt Ltd (Including Erection)
GM Pens International (Including Erection)
SEKISUI DLJM, Oragadam (Including Erection)
Lakshmi Electrical and Control Service
TAFE (Including Erection)
Petuela Industries (Thane)
Calsonic Motherson, Chennai
Ashok Leyland (Inducing Erection)
Maintetti India Pvt Ltd (Including Erection)
Funskool India Pvt Ltd (inducing Erection)
Rain Group (Thru GEM)
Sanvira Group (Thru GEM)
MRF Vapocure Paints (Including Erection)
Sundara Cosmetics (Inluding erection)
Besmak Auto Components
Weener Empire Plastics Pvt Ltd, Deradhun.
Reydel Automotive India Pvt Ltd, Oragadam
Indus Teqsite Pvt Ltd (Including Erection)
Arul Casting Pvt Ltd (Including Erection)
ASB International Pvt Ltd , Pune
Leadec Industrial Services
Premier Plasmotech Private Limited, Delhi.